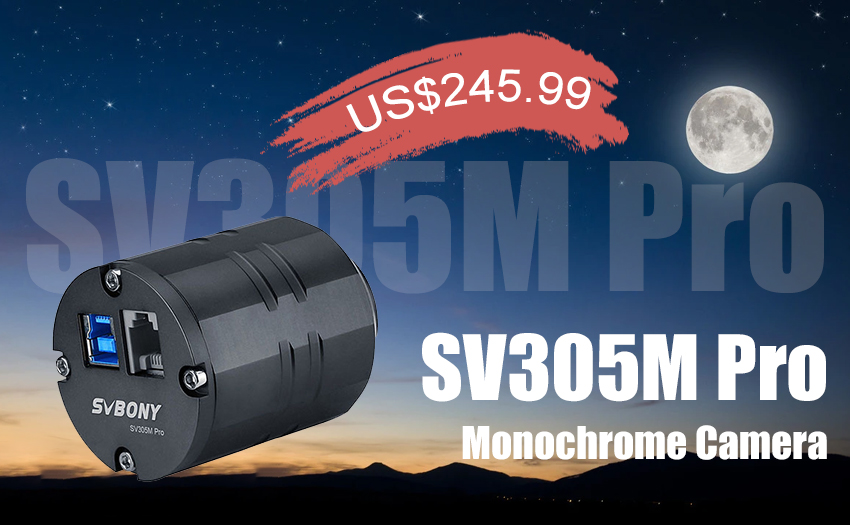 As many Astronomy fans still looking for a proper guide or planetary camera that has both high sensitivity and affordable price, this SV305M Pro Monochrome Camera will be definitely a good choice. Now we have our new monochrome camera-SV305M Pro Monochrome Camera, Dr. Steve had given many tests of this camera and give high comments on this camera, we will give a detailed introduction of the camera so you can learn better about it.
1.Unboxing time
When I open the box, we have a relatively familiar impression of this SV305M Pro Monochrome Camera-still last the pretty same shape of the SV305 Pro series, the net weight is 135g, small but very solid feeling when holding this camera. The body of the camera without plastic material will provide sufficient guard of accidental collision as well as faster cooling, reduce the read noise more efficiently. In this point, I reveal the inner structure of the SV305M Pro, which has a very unique Heat dissipation structure to cut down the systematic noise and improve the image quality even at long exposure situations.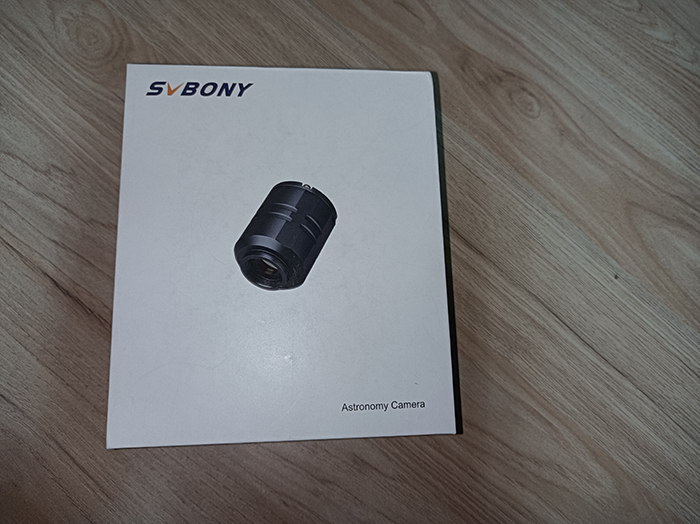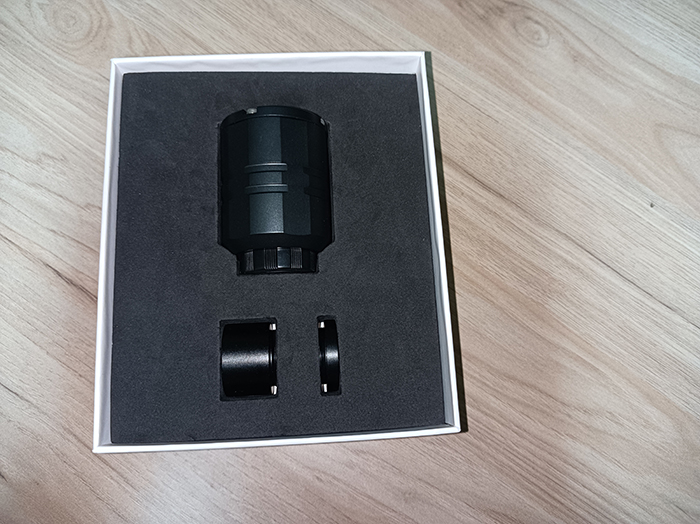 2.Accessory
This camera features USB3.0 and ST4guiding port. Besides, to achieve the camera's ability, this new SV305M Pro Mono Camera adopt AR coating lens glass to increase light transmission, which rapidly increases the image details and keep most of the information-an improvement compare to SV305Pro(F9198B) has IR650 filter, many Astronomy fans complained the inconvenience it caused of the DSO photography. BTW, the SV305 Pro (F9198C) upgrade to AR coating and now it is very hot on the website, too.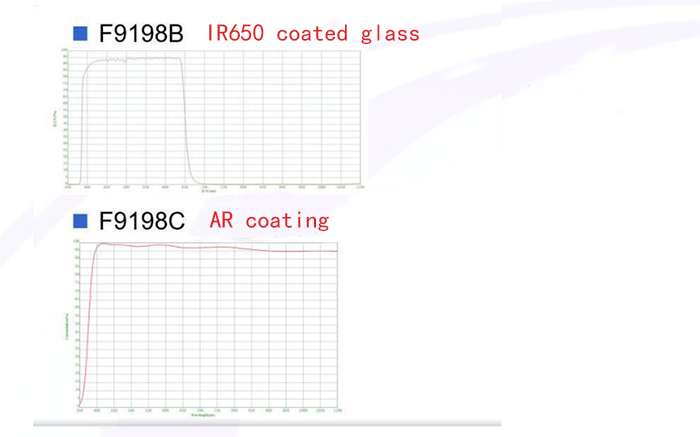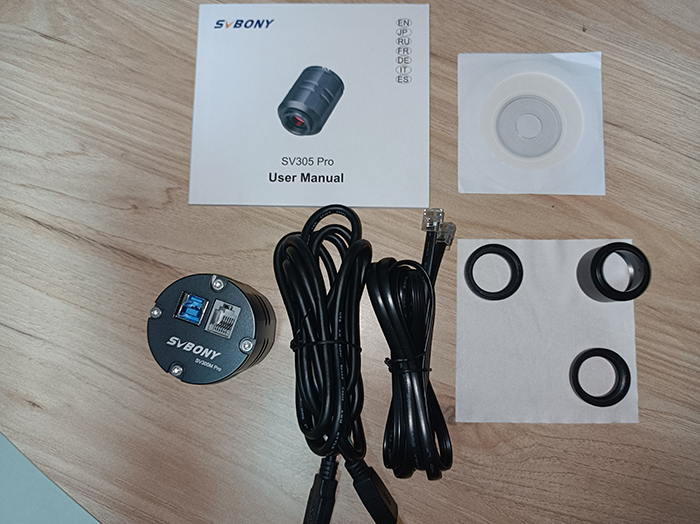 3.Parameter
The SONY IMX290 sensor will provide superlative image quality by using Starvis Technology, which gets back-illuminated pixel technology used in CMOS image sensors to realizes high picture quality in the visible light and near-infrared light regions. Other information will list as below so you can have a complete picture.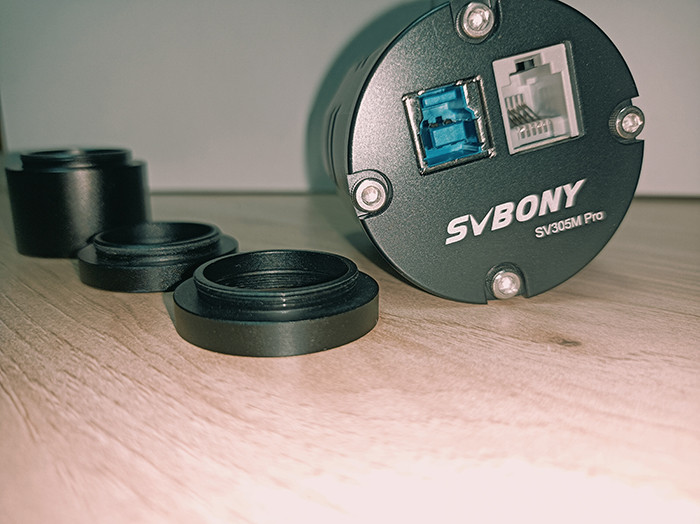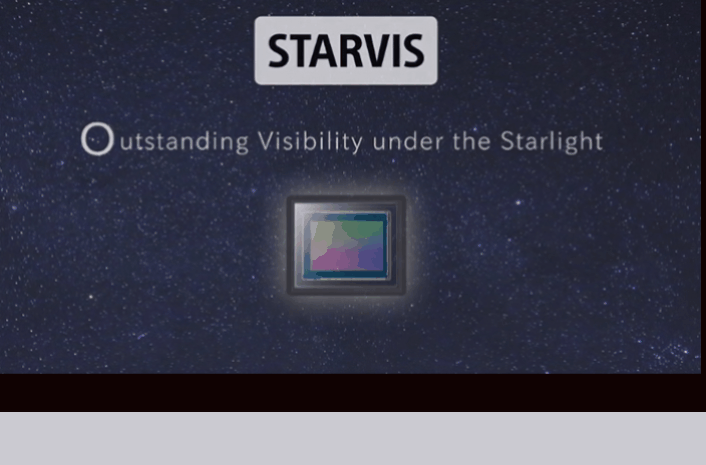 | | |
| --- | --- |
| Model | SV305M Pro |
| Image Sensor | 1/2.8" COMS monochrome Sensor |
| Sensor Model | SONY IMX290 |
| Image Resolution | 2M Pixels (1944*1096) |
| Diagonal Line | 6.5mm |
| Pixel Size | 2.9μm X 2.9μm |
| USB Type | USB 3.0 |
| Protective Window | AR coated window |
| Guiding Type | 6 Pin ST4 Port |
| Shutter | Electronic Rolling Shutter |
| Exposure Time | 0.03ms-2000s |
| Exposure Mode | Auto/Manual |
| Gain | 1-30 |
| Gain Mode | Auto/Manual |
| White Balance | / |
| Maximum Frame Rate | 130FPS (1920*1080) / 500FPS(320X240) |
| ADC | 12bit |
| Built-in buffer | 128M |
| ROI | Any resolution |
| BIN | 1×1,2×2 |
| USB3.0 Cable Length | 2m |
| Guiding Cable | 1.5m |
| Support System | Windows8.1& win 10 & Linux &Raspberry Pi & Mac OS |
| Working Humidity | 30%-80% |
| Operating Temperature | -10℃ to +50℃ |
| Net Weight | 135g |
In the next blog, I will show you the specific operating process of the new SV305M Pro camera and the image quality test with a 4mm CS lens. Thanks for reading.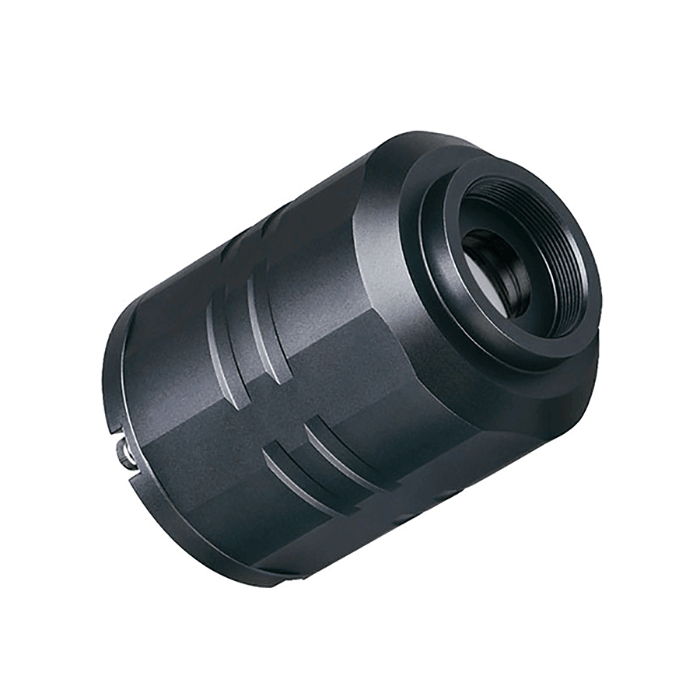 ---